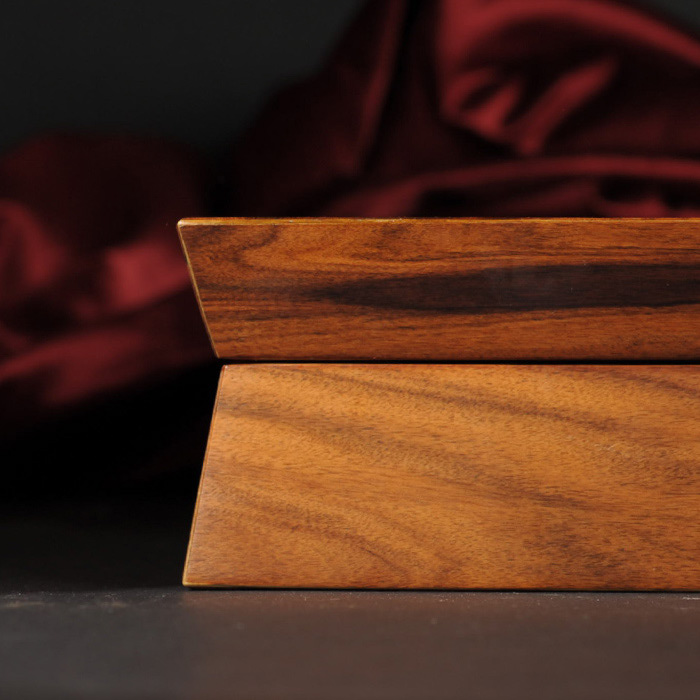 EF PROFILE BOX
Much more than just an outstanding supplier of food commodities, the EF Group are dedicated to meeting the many challenges of ensuring food security. We are proud to have been asked to design this elegant walnut wood, brass and velvet gift box which contained a Business Profile and a moral valuable gift and was presented to
HRH Sheikh Mansour Bin Zayed
, on the occasion of his acquisition of the company.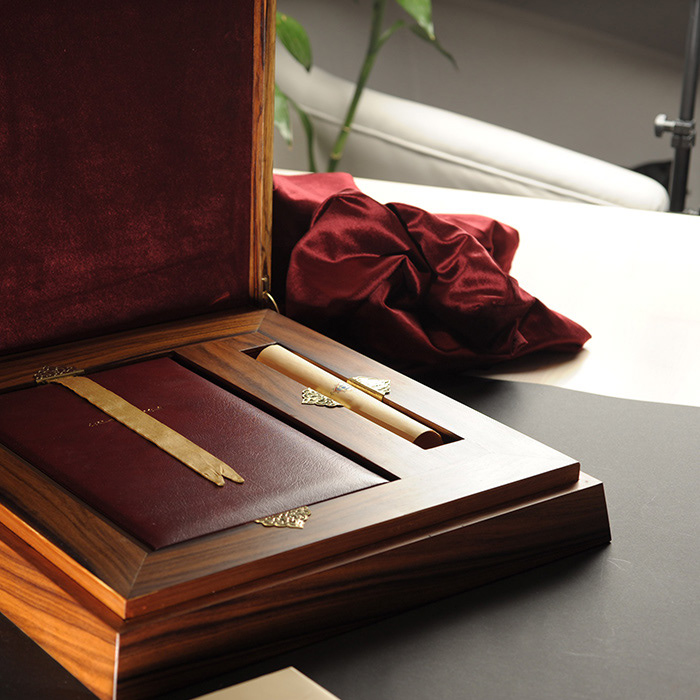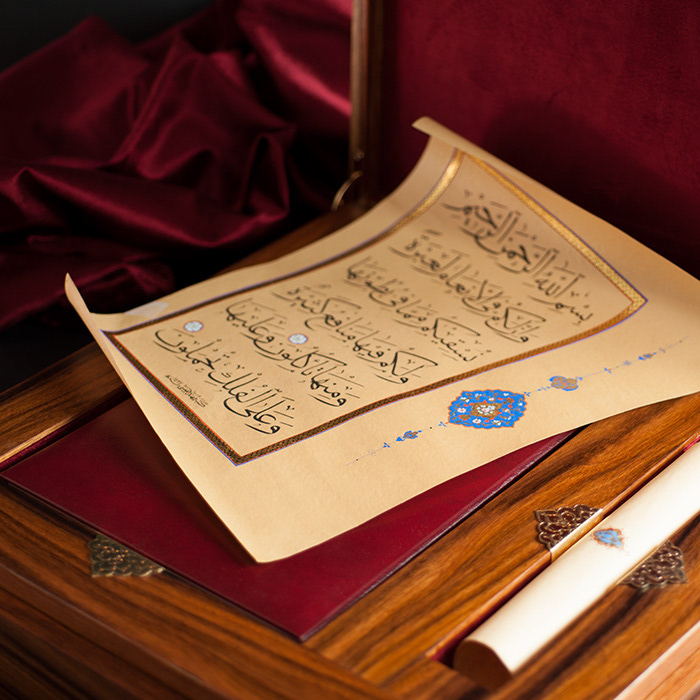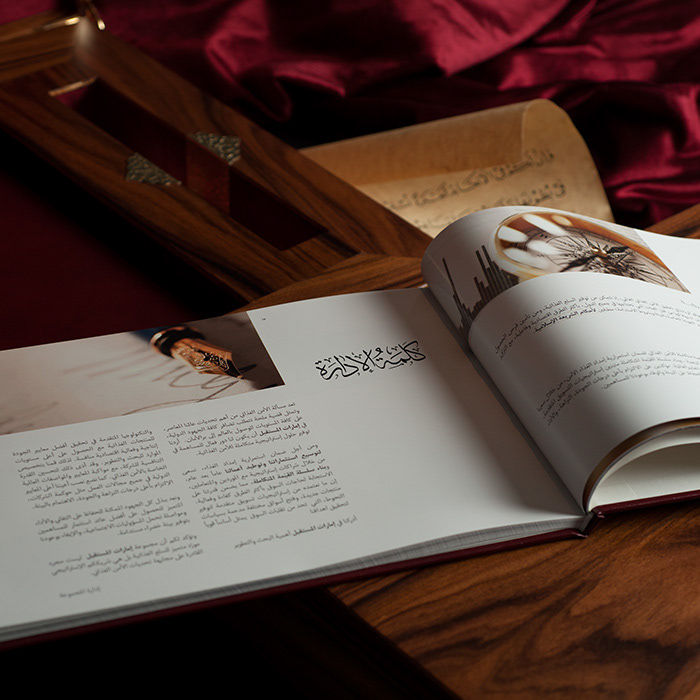 STAMPING KIT
This stunning, hand-crafted stamping kit is a one-of-a-kind piece that was designed for Professor Noor Aldeen the President of Al-Ain University in the UAE and currently sits on his desk. Made of macassar ebony, brass, agate and leather. We're both proud of it.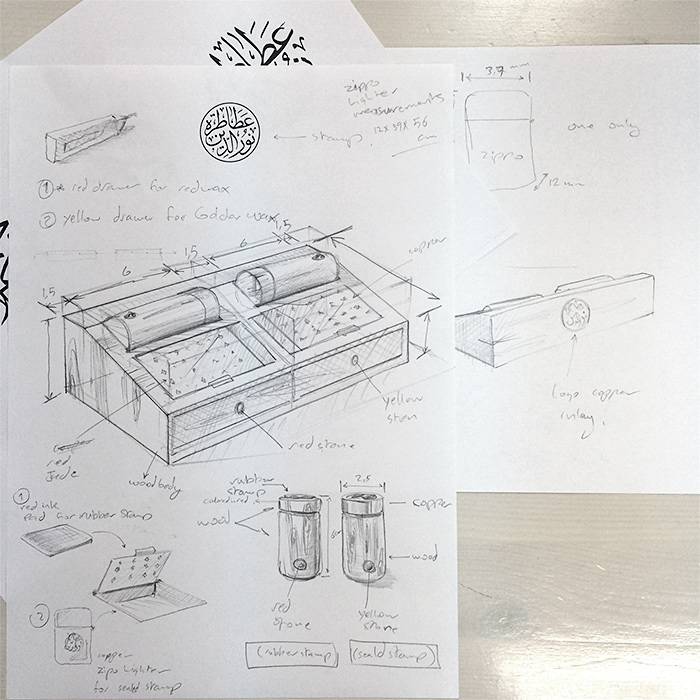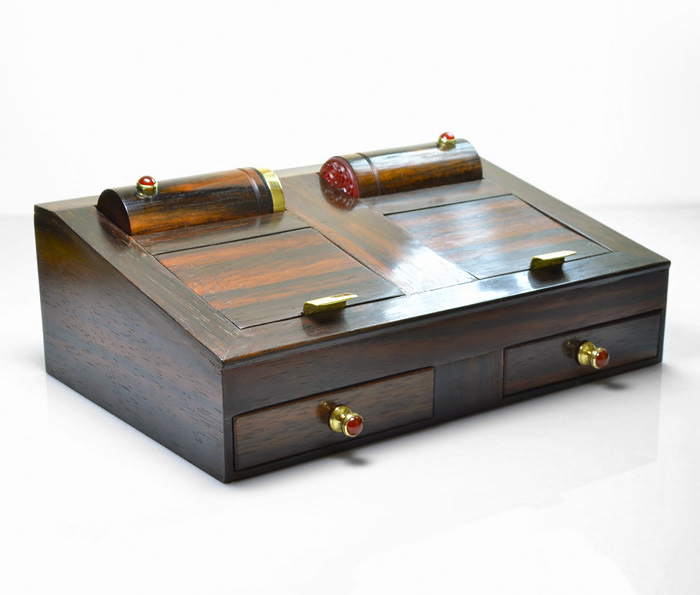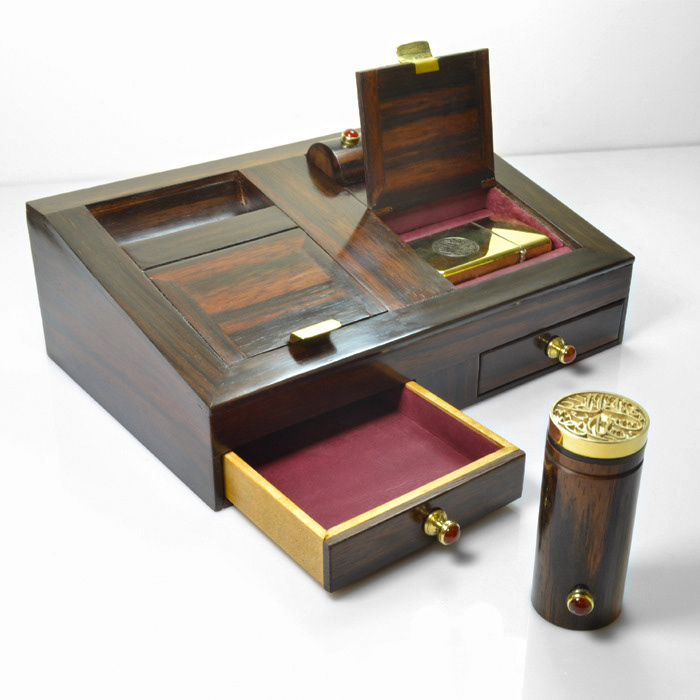 DOWRY BOX
The Wedding Dowry is a sacred part of Islamic culture and the dowry giving is specially celebrated in the holy city of Mecca. This stunning box we designed for a Meccan family encompasses walnut, olive and ebony woods along with camel bone and leather. Truly a one-of-a-kind piece.